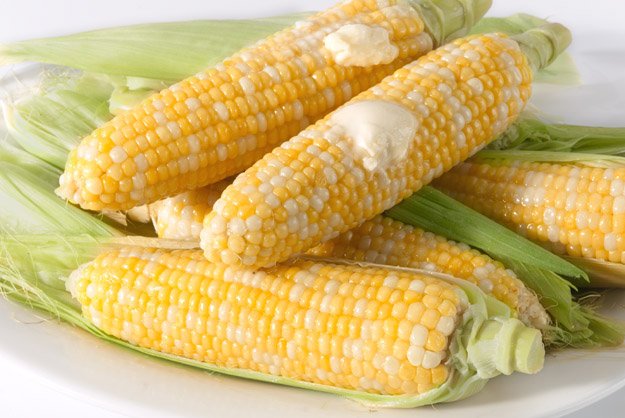 I have been trying to get my own back on my friend Frieda for six years now, ever since I first encountered her at a party. My husband was in attendance too, but she didn't know we were married, assumed, in fact, that we were related in
quite
a different way. And okay, so he did look about seventeen at the time (he was twenty-one), but to this day, I have never got over the fact that she went up to him and said,
"Hi, you know, you have a really cool mom."
To which he replied, "Really, I never knew you'd met my mom."
Ha bloody ha. She was referring to me. She thought he was my son. Come on, I would have had to have been a kid when he sprang from my loins (I'm eight years his senior).
Anyway, so I did kind of get my own back on her yesterday, but before I get to that, I've got to tell you a bit about her, because she is just so amazing. She has spent her life with two unbelievable arseholes, and still manages to be incredibly upbeat.
Firstly, she spent ten years in Paris living with some whack job who had a fetish for having corn-on-the-cob shoved up his arse. I don't know whether it was raw or boiled. And I really should ask her whether, if they did use boiled corn, whether the kernels flake off inside. Suffice to say, after she disclosed this, I never looked at corn-on-the-cob in quite the same way again.
Anyhow, while she was in Paris working illegally, she developed a hernia and had to get it operated on. Obviously she had no health insurance and conseqently had to go to the sleaziest cheapest surgeon, who probably had bloody knives strewn about his 'operating theatre' in his dodgy apartment. Now, I said to her, surely you would have been eligible for socialized medicine for the operation, but she claimed that no, she hadn't known that she was. Anyway, she went for this low grade operation and ended up with the 'surgeon' damaging a bunch of nerves, so that afterwards she could only feel sensation in
half her vagina
! Never appreciated that you have use of all the nerves in your vagina? Well, do it, do it right now. Thank God for each and every one.
After that, the shit hits the fan with the French boyfriend, who tells her she has to move out, because she is no longer beautiful enough for him. Or maybe she gets deported, I don't remember the finer details. In any case, she moves back to Baltimore. By now she is thirty and has been bitten by the baby bug. Like many of us, she has lost her mind and decides to get herself impregnated by a sleazeball called Kevin who she meets at a pub one boozy night. She produces twins nine months later.
Now, Kevin is basically an alcoholic, but he does hold down a job, so she thinks that is okay. Apart from the fact that he used to drive the twins around in the car while he was drunk and would often go on three day drug binges.
In any case, one day a few years back, I saw her in the park and she said, "Did anything funny happen in your house last night, it was a full moon you know?"
I said, "Like, what kind of thing?"
"Well, Kevin went a bit crazy. He started polishing his gun and waving it around and saying I was a fucking bitch and that I was trying to control his life and that he fucking hated me."
"Oh, right. No, nothing like that happened."
Then at some point Frieda thought Kevin had stopped drinking, so she brought him along to a kid's birthday party and told everyone that he was two months sober. Later on in the evening he cornered me. His eyes were glazed and he was talking like he was whacked out on something:
"I once went on a road trip by motorcycle and when we drove through the fields of corn they looked like they were on fire and wow, the sun, like, we stared at it for hours it burned right though our retinas. Ever experience something like that?"
Hmm, I thought. If this is Kevin off alcohol I don't want to think what he is like when he's on it.
Well, it so transpired that later when the hosts checked their vodka and schnapps bottles in the kitchen they were somewhat, er, depleted, and fingers started pointing at the ex-alcoholic, Kevin. So, someone who is off his skull and raging at a kid's party, maybe not a good father for the kids, some people were telling Frieda. Well, eventually she did chuck him out when the twins were six years old.
So, I saw her yesterday at the playground, and the incident made me realize that I am not quite as liberal as I like to think I am. Because I see this old man (he looked about sixty) there with his daughter and Frieda's twins. And I think to myself, who the hell is that old man looking after Frieda's twins? I know it isn't Frieda's dad, because I've met that horrible old creep before. Apparently when Frieda was a teenager, he would tell his friends, "If Frieda wasn't my daughter I would love to fuck her." Nice guy.
Anyway, the point is, I was pissed off with Frieda when she thought my husband was my son. But now when I look at this old guy, at no point does it cross my mind that he might be Frieda's boyfriend.
When she turns up, she tells me that yes, they have been dating since the summer. And yes, for some reason the sex is quite good even with all the nerve damage (Kevin was one of those shit lovers who just bangs away until either the woman falls asleep or he comes). I get all excited and say, "Wow, you should go on
Oprah
. 'Frieda suffered years of awful relationships, but this story shows that true love does come to those who wait. And now she's found a man who truly loves and respects her.'"
And her boyfriend, Carl, laughs and says, "Well, she isn't exactly fussy. I'm not a drug addict or a drunk. That's good enough for her."
"And he doesn't wave guns around on a full moon?" I venture.
"No," says Frieda, smiling.
She tells me later, "All my friends think he's too old for me."
To which I reply, "Fuck that. He makes you happy, so what's the big deal?"
Which made me think a bit about why some people make a big deal about relationships where there's a big age difference. I can make some wild generalizations if you like. There is just something nice about young men, they are so positive about life and everything is just so exciting to them, including, of course, sex. But this too is a bit of a generalization. Some young men are totally shit in bed, some are very good. I will say young men do have a tendency to be self-obsessed, but feel free to differ if you have had other experiences with young-uns.
Much older men tend to have a few problems in the erection department (some of them, not all!). But they are also great because they do not try and prove themselves all the time like men in their early twenties. They are not trying to sell themselves, they are just like, this is me, take it or leave it.
I would say the worst era for men is 25-40 because what (most) men want to do during that period is work, work, work, and make money and prove themselves, and it can get very tedious when a man is married to his job.
So I say, for a lot of women in their thirties the much older or younger man is a good option. Do you agree? Have you ever had a May-December relationship? Do you think such relationships have advantages over same age relationships?
Where was I? Ah yes, as for how I got Frieda back, it wasn't much of one I'm afraid. She said, "Oh you must come over for dinner some time."
To which I replied, "Sure, will your dad be coming too?" (referring to Carl).
Yes, it wasn't up there as come backs go and to top it all, she laughed, and said, "My
dad
, oh I get it." What an easy going cow!
And on one final point. Have you ever used a corn-on-the-cob for sex? And if so, was it raw or cooked?