One of the reasons I am such a technophobe, is that I was brought up solely by my mother, whose philosophy to life is: 'if it can be fixed with glue/sellotape/nails/a staple gun, don't throw it out.' Consequently, we kept several electronic appliances for many, many years. Also, men are more into technology than women, and tend to get rather excited, say, about the purchase of the latest car or plasma TV, and since no man lived with us, I don't think I ever saw this techno-arousal first hand and consequently never developed a taste for it.
Due to having a young husband, these days I have made baby steps into the world of technology. Without him I would not have the foggiest what the words iPhone, broadband, modem or Podcast mean.
When I arrived in the USA six years ago, I did not have a car. I hated the idea of driving, polluting the environment, becoming consumed with road rage and having to drive around hot asphalt streets in a sweaty metal box. But after having two kids, I realized I had get my license, because the public transport here was up shit creek. I still hate driving, but I do it.
I also hate people who have cell phones and chatter on them in public:
"Where am I? I'm on top of the number 73 bus on my way home."
"Do you want fish fingers or hamburgers for tea?"
"Can you check in the medicine cabinet whether my hemorrhoid suppositories are past their sell by date? If they are I will have to to pick up fresh supplies from the pharmacy on my way home."
No. Shut up about your boring life.
Just shut up.
Ah yes, it was all so different in our day. In the dark ages, back when we Gen Xers were kids, you were allowed to use the telephone for half an hour a day (in my case, mum being a skinflint, I was only allowed incoming calls, talk about a deprived childhood!) Anyway, half an hour a day, and that was it. Switch to today. These days the kids are getting busy with it 24/7. Staring at porn on the monitor while spanking the monkey with one hand, texting or IMing with the other, all the while yacking away on their cell phones.
Why do these kids have to be permanently plugged in, to be permanently 'communicating'? It makes me feel so old that I don't understand what planet these 'kids' (anyone under 30) are on.
Technology, it sucks. Everything made past the seventies is just hideous.
For example, what's up with modern cars? Why, say, did they stop making the Karmen Ghia? What was wrong with it, apart from the fact that if you sat in the back you lost the circulation in your legs: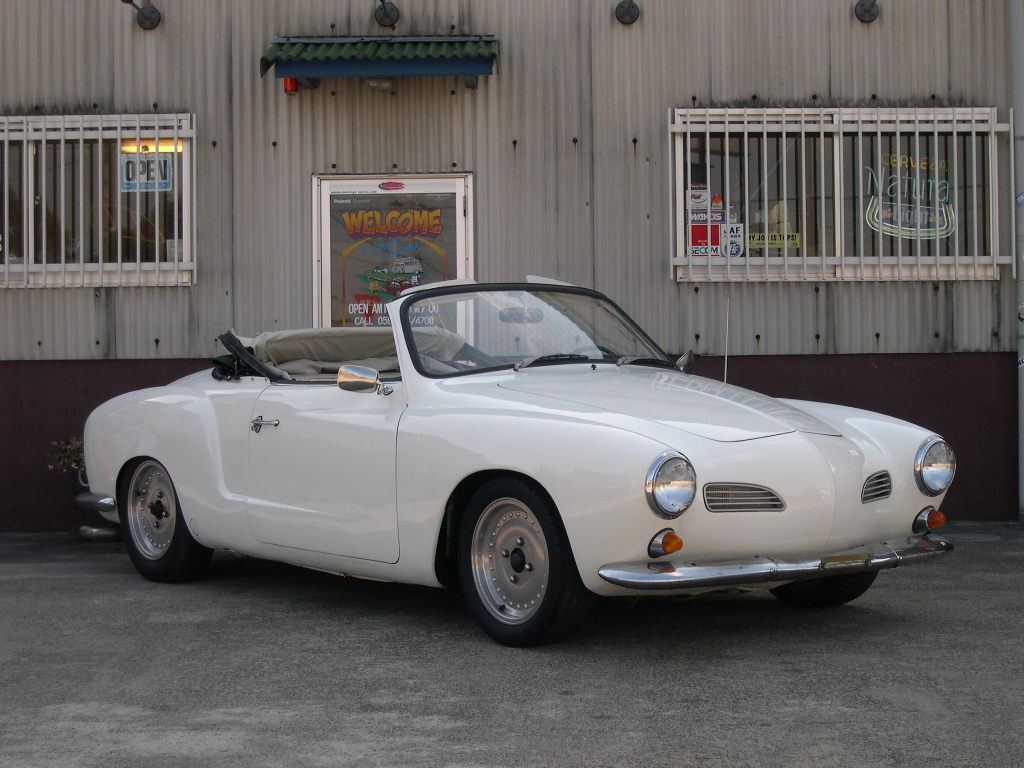 And what about old phones? This was a phone you could fall in love with:
Who could love a horrid little cell phone?
And now a so called
friend
- bitch! - has bought me a cell phone, and now I have been forced, kicking and screaming, into the modern age.
God I hate technology. Give me the days before electricity, give me the pen and quill, candlelight, no indoor plumbing, give me the heady days of syphillis, of lice and rotten teeth, when people drank ale for breakfast and poured their chamber pots out of their windows...ah, let me take a pinch of snuff and reminisce.
A Condensed History of my Technophobia:

In 1995 Emma still played vinyl and to this day hates CDs.
In 1998 she had a black and white TV (actually that was because I think things look better in black and white).
In 1999 she had her first email account.
In 2003, at 34, she reluctantly learnt to drive.
Christmas 2006, she was the last person in America to get a digital camera.
January 2006 she got her first cell phone. She was so proud of being technologically illiterate - and now she's like everyone else - texting stupid messages and trying to avoid calls.
What about you? Are you technophobe or technophile? Do you have to have the latest gizmo or would you prefer it if trains still ran on steam?